New
New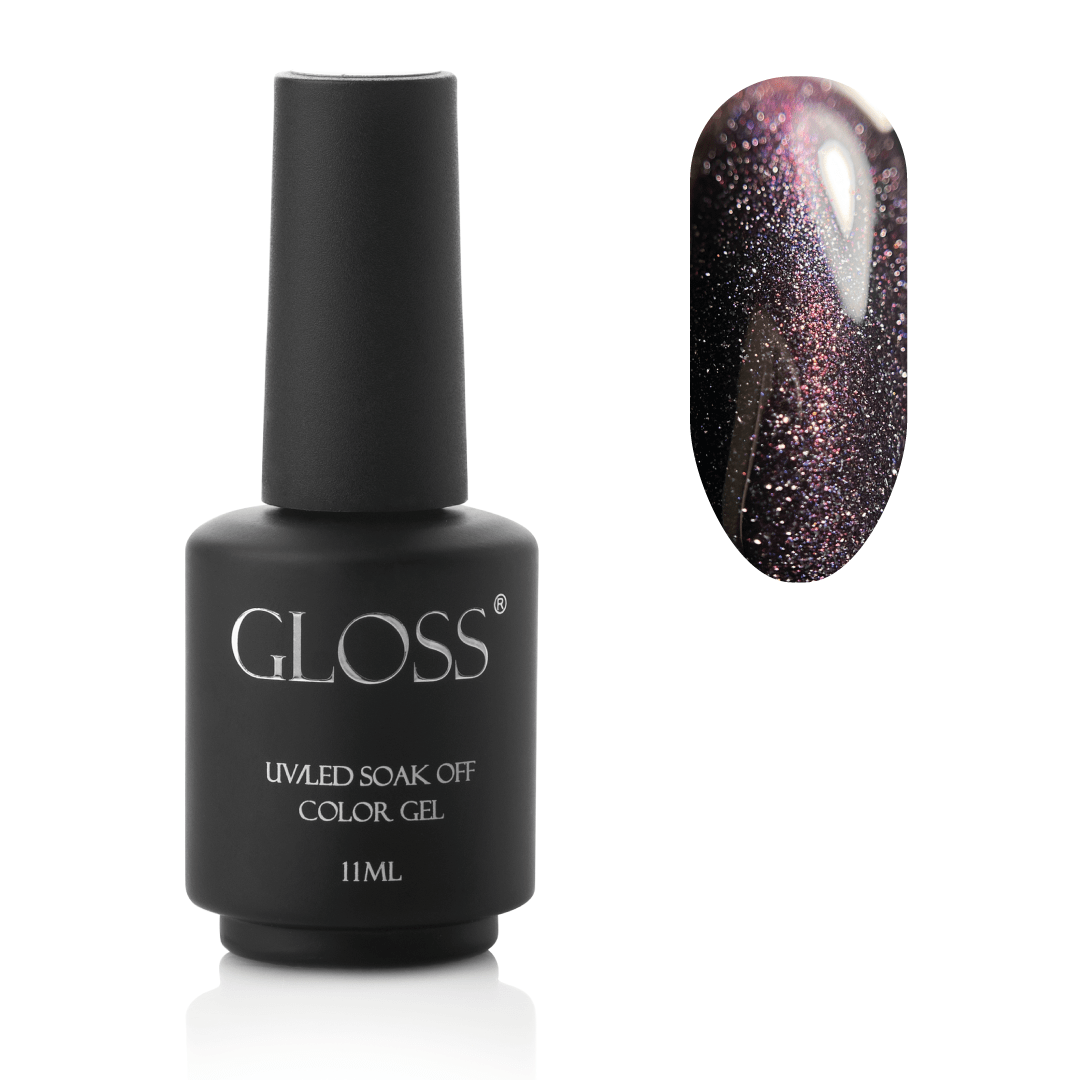 Gel polish Cat eye 10, 11 ml
The cat eye gel polish line by GLOSS
is a combination of perfect shades and incredible shine.
Cat Eye 10 is a high-quality gel polish.
It evenly distributes over the entire nail plate. It has an optimal consistency and does not flood the cuticle. A soft flat brush ensures comfortable application.
Step 1.
After creating a manicure, polish the nail with a nail buffing block.
Step 2.
Apply a degreaser and let it dry for 10 seconds.
Step 3.
Apply a primer with a squeezed brush to the nail edge to ensure good adhesion of the gel polish.
Step 4.
Apply a base in the chosen technique and cure under the LED-lamp.
Step 5.
Apply the first layer of Cat eye 11 gel polish to the base coat. Do not cure.
Step 6.
Use a magnet to create a glare and level. Hold the magnet over the nail without touching the gel polish for 3-5 seconds to create a cat eye effect.
Step 7.
Cure under the LED-lamp for 30 seconds.
Step 8.
If necessary, apply a second layer of gel polish using a magnet.
Step 9.
To ensure durability of the coating and prevent chipping, apply a top coat and cure under the LED-lamp.
Create a bright nail design with GLOSS Cat eye gel polishes. The line is presented in 15 shades.
| | |
| --- | --- |
| Collection | Cat eye |
| Volume | 11 ml |
| Gel polish type | Shiny |