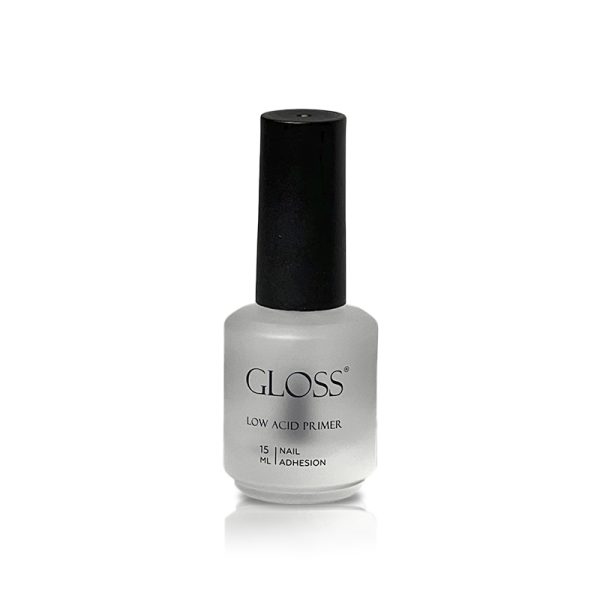 Low Acid Primer GLOSS, 15 ml
Another one long-awaited and desired new product for nail technicians is acid-free Low Acid Primer GLOSS.
What is the basic functionality?
Improves the adhesion between the natural nail and the artificial material, due to ability to change the nail plate pH level it creates an alkaline environment.
What is so special about it?
Perfectly affects the nail strength.
It is used to avoid peeling and chipping of gel polish, increasing the duration of the original manicure look.
Application: before applying the product, degrease the nail plate with PH bond GLOSS. The next step is to evenly distribute a small amount of low acid primer on the nail plate. Wait for 2-3 minutes to dry.