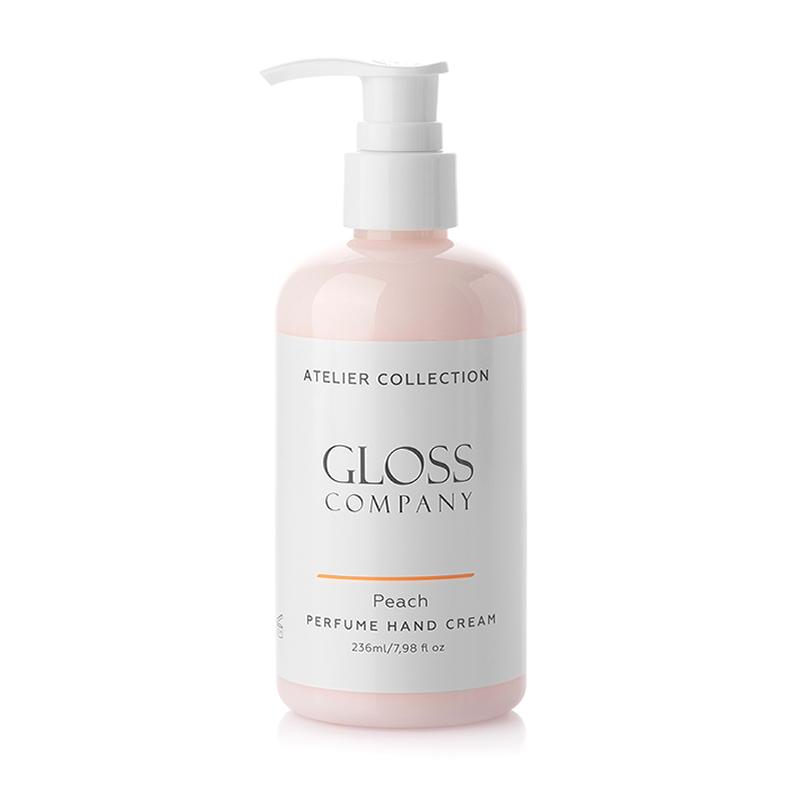 Hand Cream GLOSS Atelier Collection Peach, 236 ml
Availability:

Out Of Stock
Perfumed hand cream GLOSS Peach Atelier Collection with peach scent. Formula 3 in 1: care, nourish and moisturize the skin of the hands.
Benefits:
does not leave stickiness (a particularly useful property for those who work at a computer and drive a car);
has a persistent scent that does not change after being applied to the hands;
light texture allows the cream to be absorbed quickly;
GLOSS hand cream has a SPA effect;
does not contain parabens. ⠀
The cream contains oils and vitamins that prevent dry skin. The light texture of the cream allows the skin to breathe. You can use this hand cream after manicure to moisturize your skin. Absorbs in 30 seconds.