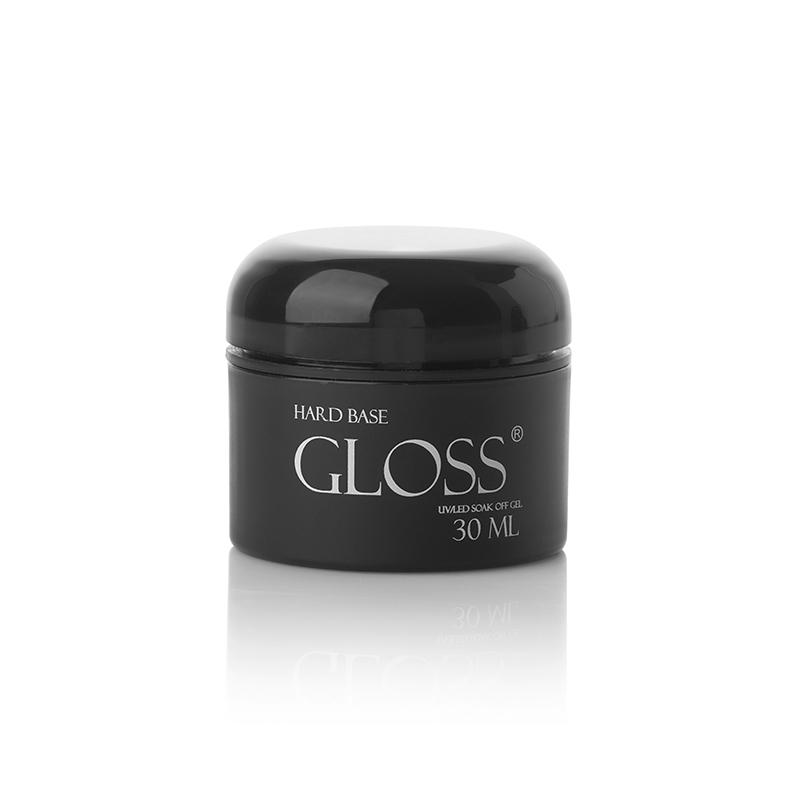 Hard Base GLOSS - gel base for gel polish, 30 ml
The gel base for the gel polish Hard Base is an innovative base coat. It has a higher degree of viscosity than Premium Base, its properties are similar to a gel. Suitable for thin, soft and weak nails.
Provides coating strength and chipping resistance, strengthens nails, making them stronger and harder.
Self-leveling, has a balanced consistency, moderately thick, allows you to extend the nail, does not flow and perfectly flattens along the entire length.
This gel base coat is suitable for the repair and restoration of nails.
It does not have a pronounced smell, it can be removed well both by cutting and by liquid.
Important! Hard Base can be used:
as an independent product;
as an auxiliary product for perfect alignment and strengthening of the nail plate (apply a thin layer of Gloss Premium Base to the nail, sealing the end well, cure in a lamp and apply GLOSS Hard Base using in the specified technique).